ToxiPlex –
Mycotoxins Test from a one blood serum sample

To buy the Toxiplex test please email info@aonm.org or call 03331 210 305

.
—————
Mycotoxins are a large group of compounds found in foods. They are derived from certain fungi moulds and exhibt a range of toxicological characteristics.
Fungi, and their metabolites, contaminate raw materials that are usually used in the preparation of human food and animal feed. The main crops affected are grains (rice, wheat, rye, barley, corn, soybeans), dried fruits, nuts, coffee and spices. Despite efforts, up to 60%–80% of food crops are contaminated by mycotoxins.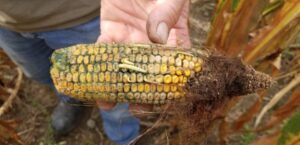 Exposure to mycotoxins are not always the result of food consumption, with studies exploring that exposure can also happen in working or living environments. Mycotoxicosis can cause acute and chronic health effects to humans and livestock via ingestion, inhalation and contact with the skin, as well as through entering the lymphatic system and blood stream. While acute effects manifest within 72 h ofexposure, chronic effects may take months, years, or even decades. They harm the macrophage system, impair protein synthesis, intensify the response to bacterial endotoxin, and inhibit particle clearance of the lungs. Symptoms of mycotoxicosis are based on the type of mycotoxin, the age, sex, and health of victims, the mycotoxin concentration, and the length of exposure. The impact of mycotoxins on human health depends on the type of toxin, its metabolism, pharmacokinetics and the accumulation of the mycotoxin, exposure conditions and the age, gender, immune system and health status of the exposed individual.
ToxiPlex provides a quantitative and qualitative in-vitro assay for mycotoxins and detects aflatoxin B1 (AFB1), deoxynivalenol (DON), fumonisin (FUM), ochratoxin A (OTA) and zearalenone (ZEA) in human serum.
ToxiPlex provides a direct immunochemical detection of mycotoxins. It detects the presence of mycotoxins rather than the antibody response to mycotoxins. Thus, the test is suitable for people with immunodeficiency and chronic diseases.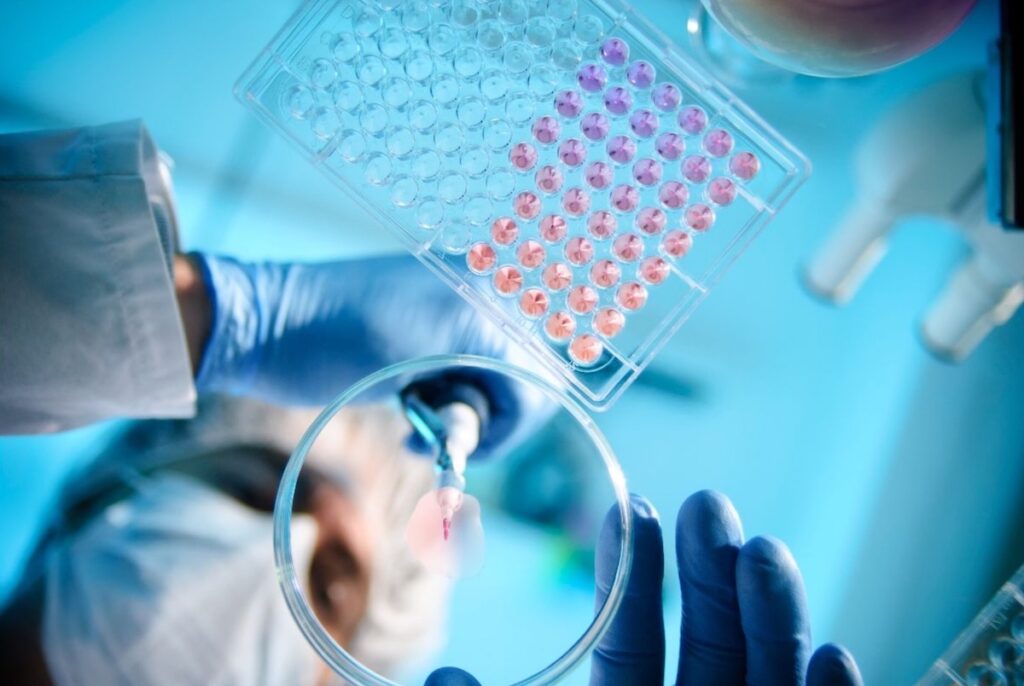 ToxiPlex is the first of its kind globally that tests five of the most common mycotoxins on an ELISA platform simultaneously
Features:
» ToxiPlex is the first of its kind globally that tests simultaneously five of the most common mycotoxins on an ELISA platform with outstanding analytical performance
» ToxiPlex has a significantly lower threshold of detection and lower cross-reactivity compared to other tests
» Accuracy = ≥ 93%, detection limit = 0.15 ppb to 19.53 ppb ("parts per billion")
» Fast processing and easy sample handling – optimized for detection of mycotoxins in serum that does not need to be frozen – you will receive the result 7-10 days after receipt of the sample
» Using human serum compensates the daily mycotoxin uptake fluctuation, no 24-h sample collection required
» Fair price, due to a standardized test procedure that is integrated into the daily laboratory routine
» Comprehensive laboratory results – If you have any questions, we will be happy to assist you in interpreting the results and the significance of individual mycotoxins
» Published article describing the analytical validation of this test for the detection of multiple mycotoxins in human serum
Toxiplex can determine 5 types of mycotoxins simultaneously:
Aflatoxin B1: Produced by various Aspergillus species, aflatoxins are found primarily in grains, tree nuts, oilseeds and spices. Aflatoxins can also be found in homes, basements and on the filters of air conditioners in cars. Aflatoxins can enter the body in a variety of ways, through ingestion, inhalation and skin absorption, causing carcinogenic, hepatotoxic, and teratogenic damage, which is why the WHO classifies them as carcinogenic and genotoxic.
Deoxynivalenol: Belonging to the mycotoxin family of trichothecenes, this is found mainly in cereals, such as wheat and beans, as well as in spices. Because it is metabolised rapidly, short-term symptoms may include nausea, vomiting, abdominal pain, headache, dizziness, and fever. Effects at the cellular level are due to binding to ribosomal subunits and inhibition of protein synthesis. Membrane function is thought to be altered due to lipid peroxidation, and intercellular communication and deregulation of calcium homeostasis may be affected.
Fumonisin (B1&B2): These are mycotoxins produced by Fusarium species (tubular fungi). They are mainly found in cereals such as corn, wheat, beans and spices. Described mechanisms of their effect show correlations in the interruption of sphingolipid biosynthesis. Sphingolipids are involved in various aspects of cell regulation, which may be the basis for the cytotoxic and carcinogenic mechanisms of fumonisins. Sphingolipids are responsible for altering cell proliferation, increased expression of cytokines, unscheduled DNA synthesis, cell cycle arrest and alteration of cell signalling through cAMP and protein kinase C.
Ochratoxin A: A mycotoxin found primarily in cereals especially wheat and barley, as well as their products such as dried fruit, spices, licorice, coffee beans, wine, grape juice and roots. It can also occur in meat from animals that have consumed contaminated grains. Ochratoxin A is associated with endemic nephropathology in humans, as well as urinary tract tumours. There are numerous records of nephrotoxic, hepatotoxic, teratogenic, and immunotoxic damage from this mycotoxin in livestock, but only a few reports of human health effects, which is why IARC classifies it as a Group 2B possible human carcinogen.
Zearalenone: It is found primarily in cereals, especially corn, rice, millet, sorghum, rye, oats, barley, wheat and spices. As a nonsteroidal oestrogenic metabolite, it may cause sterility and other reproductive disorders as a result of its oestrogenic activity. In prepubertal females, zearalenone intoxication may manifest clinically as hyperestrogenism, caused by the constant conversion of zearalenone to α-zearalenol.
---
References:
Habschied, K.; Kanižai Šari´c, G.; Krstanovi´c, V.; Mastanjevi´c, K. Mycotoxins—Biomonitoring and Human Exposure. Toxins 2021, 13, 113. https://doi.org/10.3390/ toxins13020113
Arce-López, B.; Lizarraga, E.; Vettorazzi, A.; González-Peñas, E. Human Biomonitoring of Mycotoxins in Blood, Plasma and Serum in Recent Years: A Review. Toxins 2020, 12, 147. https://doi.org/10.3390/toxins12030147
Awuchi, C.G.; Ondari, E.N.; Nwozo, S.; Odongo, G.A.; Eseoghene, I.J.; Twinomuhwezi, H.; Ogbonna, C.U.; Upadhyay, A.K.; Adeleye, A.O.; Okpala, C.O.R. Mycotoxins' Toxicological Mechanisms Involving Humans, Livestock and Their Associated Health Concerns: A Review. Toxins 2022, 14, 167. https:// doi.org/10.3390/toxins14030167