Past events
12 May 2018
PANDAS/PANS & Associated Disorders
PANDAS/PANS and other brain disorders can be incorrectly diagnosed as mental illness when actually caused by infectious agents. Our experts presented current testing methods and available treatments. They also presented and analysed a number of case studies of patients, the advantages of using certain biomarkers, the reason these are selected and the information they provide for both the professionals and parents.
Speakers were
Dr. Craig Shimasaki, President & CEO Moleculera Labs, Inc.
Dr. Elena Frid MD, a Board Certified Neurologist and Clinical Neurophysiologist
Dr Tania Dempsey, Founder of Armonk Integrative Medicine
24 March 2018
Personalised Medicine: How Precision Medicine is Changing Cancer Therapy
Precision Medicine is radically changing the way cancer therapy is planned for and delivered to millions of people around the globe. It is at the forefront of science and its results so far have been nothing short of astounding.
This event brought together some of the most renowned, experienced and inspirational scientists in the field. Their research and expertise has mapped the customisation of healthcare in cancer, allowing thousands of patients to benefit from medical decisions, treatments, practices and products that relate to their individual makeup. Unprecedented levels of wellness have, thus, been achieved, making personalised medicine the obvious choice of 21st century cancer care.
For more information get in touch with AONM.
5 March 2018
ArminLabs Training for Professionals with Dr. Armin Schwarzbach
Dr. Armin Schwarzbach, CEO of ArminLabs, delivered a workshop designed specifically for health professionals, in order to help better understand the correct laboratory investigations needed to aid diagnosis as well as detailed discussion on how to interpret the results.
This event was held in 2 parts. The first part of the evening covered the basics for those who are new to ArminLabs, or those who would like to refresh their knowledge. The second part of the evening will be more advanced.
19 November 2017
AONM ANNUAL INTERNATIONAL CONFERENCE
Waking to a New Dawn: The Emergence of 21st Century Acquired Immune Deficiencies and Innovative Solutions
All the chronic neuroimmune diseases emerging over the last four decades can be seen as acquired immune deficiencies. A paradigm shift in understanding is underway: specialists around the world have understood the mechanisms driving these diseases, and are now pooling their efforts to develop effective solutions.
Chaired by Dr. Judy Mikovits, this conference was a unique gathering of outstanding scientists and physicians in this field, where they presented groundbreaking information on how to overcome the chronic immune-related pathologies that are the plague of our times.
26 July 17
A New Paradigm in Cancer Support: Maintrac Cancer Cell Testing
Professor Pachmann presented maintrac™, a scientifically validated system for detecting:
CIRCULATING CANCER CELLS
CHEMOSENSITIVITY TESTING
CYTOTOXICITY OF NATURAL AGENTS
maintrac™ is a method for monitoring epithelial cancer cells and testing their sensitivity to drugs and natural agents developed by Professors Katharina Pachmann and Ulrich Pachmann in Bayreuth, Germany. Both are medical doctors as well as research scientists, and have been conducting studies in this field and refining related techniques for over two decades.
Particularly interesting about this method is that patients/therapists can submit natural agents (either individually or combinations) to see how strong their anticancer properties are on a specific patient's cells. The test of circulating cancer cells is very reasonably priced, making regular testing viable in order to track the impact of the patient's therapy.
maintrac™ has been analysed and validated in clinical trials and the testing is performed in a DIN ISA 15189 EU accredited laboratory (the most rigorous possible standards for laboratory testing in this field) and was recently invited by the European Commission to present at the BIO International Convention as one of the 15 most innovative European companies.
Professor Pachmann explained the methodology of the testing method, its applications, and the correlation studies that have been performed. She also covered the exciting research their laboratory is conducting in this arena.
6 June 17
Cell Symbiosis Therapy Academy
– '
Mitochondrial shutdown: Why, and what to do?
'
Cell Symbiosis Therapy (CST) is a mitochondrial approach that focuses on our cells' energy powerhouses. Gilian Crowther will discuss the toxins, infectious/viral pathogens and nutritional deficiencies that can disable our mitochondria, and how to help fast track clients to recovery.
4 June 17

Colchester ME Self Help Group – The power of mitochondrial therapy and the impact of infections
Gilian Crowther Nutritional Therapist and Naturopath will be speaking on the power of mitochondiral therapy and the impact of infections
Location: Straight Road Community Centre, Straight Road, Colchester, CO3 9EF
Free Car Park
Free of charge, but donations welcome
14th May 2017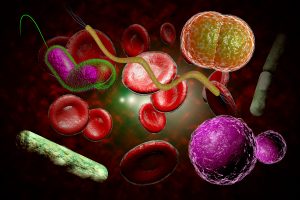 Chronic Illness Uncovered: Lyme Disease, Viral Pathogens, Morgellons, Mould & More…
LOCATION
Holiday Inn London Bloomsbury – Coram Street – London – WC1N 1HT

TIME – 10.00 – 17.00
DR. JESS P. ARMINE (via live video link)
Brain Inflammation: Effects of Mould and Mycotoxins
Dr. Armine will explain the mechanisms involved in chronic inflammatory
response syndrome (CIRS), the effects of mould and mycotoxins, and the
interaction of mast cells and microglia to activate inflammation of the brain.
PROF. LEONA GILBERT
Testing for Lyme Disease
Professor Gilbert will guide us through the most up-to-date testing
technologies, including TickPlex – the antibody screening test to be introduced
this May.
DR. JOSEPH JEMSEK (via live video link)
Major Reasons for Lyme Borreliosis Complex (LBC) Treatment Resistance or
Relapse at Jemsek Specialty Clinic
Dr. Jemsek will outline the reasons behind resistance to treatment, as well as
take extensive Q&As.
DR. GINGER SAVELY
Morgellons Disease: Our Current Understanding
Dr. Savely, a world renowned expert in the illness, will discuss in detail the
symptoms of Morgellons Disease, objective findings, theories on its etiology
as well as treatment options available. Dr. Savely is considered to be one of
the top experts in the United States on the diagnosis and treatment of
tick-borne diseases and Morgellons disease.
DR. ARMIN SCHWARZBACH
Tick-Borne Diseases and Viruses in Cancer and Unexplained Syndromes
Dr. Schwarzbach will discuss the role of tick borne diseases and viruses in
cancer and unexplained syndromes.
17:15 – 17:45 BOOK SIGNING WITH DR. GINGER SAVELY
"This book provides long-awaited answers to the vital questions
being posed by thousands of patients and clinicians about this
unthinkable disease." – Cindy Casey-Holman, RN
For further information and to register go to eventbrite, call 03331 210 305 or email events@aonm.org.
21 MARCH 17
Cell Symbiosis Therapy Academy
– '
Mitochondrial shutdown: Why, and what to do?
'
Cell Symbiosis Therapy (CST) is a mitochondrial approach that focuses on our cells' energy powerhouses. Gilian Crowther will discuss the toxins, infectious/viral pathogens and nutritional deficiencies that can disable our mitochondria, and how to help fast track clients to recovery.
26 NOV 16
Natural Therapies for Chronic Illness with Judy Rocher
COURSE DESCRIPTION
Judy Rocher, Education and Training Manager at Rio Trading Company, will deliver an interactive workshop to provide the most up-to-date nutritional and herbal protocols for Lyme Disease and its co-infections.
Designed specifically for nutritionists and health professionals, but accessible to patients and carers, this instructive course will lead you through a holistic approach to treating Lyme and associated infections to ensure you get the best outcome for your clients including:
The Cowden Protocol (full and condensed)
The Buhner Lyme Protocol
The Fred Kuipers Protocol
as well as protocols from Dr. Dietrich Klinghardt, and Dr. Richard Horowitz
LEARNING OUTCOMES
Attendees will learn about the difficulties with conventional Lyme treatments, and will learn practical information on how best to help their clients. They will develop their ability to distinguish between different types of Lyme disease and recognise which areas of the body are most affected by Lyme, enabling them to adjust the protocols and achieve improved results. Areas covered will include Neuroborelliosis, Lyme arthritis, eye involvement, tingling/numbness and more.
Special guest speaker to be announced soon.
Tea & coffee, still & sparkling mineral water, whole fruits & snacks, nuts, dried fruit and seeds available on arrival, at registration, and during morning break.
Also includes a delicious light buffet lunch with gluten free options.
Please complete Eventbrite registration
or contact us at info@aonm.org for email application and other payment options.
This event is designed primarily for healthcare professionals and complementary practitioners, but will be accessible to patients & carers who would like to further their knowledge on lyme protocols. CPD accreditation has been applied for.
02 OCT 16
DR. ARMIN SCHWARZBACH & GUEST SPEAKERS
14:00 – 14:45 DR. ARMIN SCHWARZBACH
Lyme Disease: Their Role in Degenerative & Autoimmune Conditions
Dr. Armin Schwarzbach will examine the mechanisms by which Lyme Disease can be a causative factor in autoimmune conditions. Hashimoto's and rheumatoid arthritis are just two of many where Borrelia have been evidenced. Cross-reactive antibodies to spirochetal and self-antigens are known to lead to degenerative musculosceletal diseases such as Sjogren's syndrome and other connective tissue disorders. Dr. Schwarzbach will highlight how important it is to consider bacterial and viral infections in autoimmune and degenerative disease of all kinds, and describe relevant diagnostic tests.
14:45 – 15:45 DR. LOUIS TEULIERES
Chronic Lyme and Neurological Disorder: Is Phage Therapy for Chronic Borreliosis Possible?
Dr. Louis Teulieres will introduce borrelia strains and forms, with a focus on parasite and host relationships, including intracellular, persister, cyst and other forms/colonies.
15:45 – 16:15 BREAK
16:15 – 17:15 DR. HERBERT RIXECKER
Oral and TMJ Therapy as a Key Discipline in Lyme and Co-infections
Dr. Herbert Rixecker almost had to give up his profession as a maxillofacial surgeon – his hands had grown stiff, he was unable to operate. He found that he was suffering from Lyme Borreliosis as well as Bartonella, Mycoplasma and Chlamydia pneumoniae. Antibiotic therapy was unsuccessful. He was about to give up in desperation when a colleague was able to diagnose the problem: Lyme had colonised a specific site in his jaw and triggered a pernicious form of neuroborreliosis that was affecting the nerves to his hands.
Once his wisdom tooth was extracted he felt immediate relief. Since that day he has regained full use of his hands and is pain-free. He realised that dental issues were often the key to recovery from Lyme Disease, and has dedicated his work to this field. He has an integrative technique that uses a number of specialists to assess a patient's skeletal structure from top to toe, as misalignment can lead to weaknesses in the temporomandibular joint. Nests of infection build that can quickly reach the central nervous system and wreak havoc throughout the body. Dr. Rixecker will present details of his findings, as well as his targeted therapeutic approach.
17:15 – 17:30 DISCUSSION AND Q&As
17:30 SEMINAR ENDS
LOCATION: Holiday Inn London Regent's Park
TIME: 14:00 – 17:00
TICKETS: click here
24/25 SEPT 16
CAMEXPO – Gilian Crowther | AONM Guest speaker
Mighty mitochondria: orchestrators of health and disease
LOCATION: Olympia, London, Demo Theatre
TIME: Sat 24 Sept 3.45-4.15 | AONM
Our mitochondria govern our cellular processes in ways that are only now coming to light. Energy production of course – but also vital cell signalling that governs innate immunity, methylation, inflammation, apoptosis. These bacterial inhabitants of our cells run on a deep-rooted evolutionary logic that – if we understand it – can help guide us back to health.
Dr Armin Schwarzbach, MD, PhD| AONM Guest speaker
Lyme Disease: Innovative testing and therapy options
LOCATION: Olympia, London, Demo Theatre
TIME: Sat 25 Sept 1.30-2.00 | AONM/ArminLabs
Dr. Schwarzbach will discuss the various tests available for Lyme and its co-infections, and show how to select those with the highest sensitivity and specificity. He will then give an overview of the various treatment options. Dr. Schwarzbach is a great proponent of CAM approaches to Lyme disease, and will focus on non-allopathic avenues to recovery.
28 June 16
CELL SYMBIOSIS THERAPY 'Taster' Session with Gilian Crowther
Naturopath and Nutritional Therapist, mBANT, nNNA, CNHC reg
15 MAY 16
LIFTING THE VEIL III: (See below)
ANSWERS Stepping Outside the Box
LOCATION: Holiday Inn London Regent's Park
TIME: 09:00 – 18:00
Sunday 15th May 2016 9am - 6pm
Lifting the Veil III
Holiday Inn, Regents Park, Carburton Street, W1W 5EE
Chaired by Dr. Judy Mikovits
Speakers: Professor Malcolm Hooper
Dr. Joseph Jemsek
Dr. Alan MacDonald (via video link)
Dr. Armin Schwarzbach
Dr. Marjo Valonen
This conference will provide answers to important questions on chronic disease by stepping outside the box. Chaired by Dr. Judy Mikovits, our panel of internationally renowned speakers will explain how chronic disease is a result of the complex interactions between pathogens, our environment, genes and immune system. It will be explained how we can use familial studies as a tool to understand chronic disease in susceptible individuals. This promises to be another ground-breaking conference and is, again, addressed to health professionals, patients, carers and members of the public.
For further information please go to:
Eventbrite: http://ltviii-answers-steppingoutsidethebox.eventbrite.co.uk
7 MAY 16
NATUROPATHIC NUTRITION ASSOCIATION CONFERENCE "Light at the End of the Tunnel – Naturopathic Techniques for Chronic Fatigue"
AONM's Gilian Crowther will speak on "My Mitochondria and M.E."
Location: Conference Hall, Resource for London, 356 Holloway Rd. London. N7 6PA.
TIME: 08.45 – 17.00
16 APR 16
NATURAL THERAPIES FOR LYME DISEASE & CO-INFECTIONS with Judy Rocher
Afternoon Special Guest Speaker Dr. Richard Horowitz (Live Video Link from New York)
LOCATION: Holiday Inn London Regent's Park
TIME: 09:15 – 16:30
FOR MORE INFORMATION AND TICKETS: https://judyrocherlyme.eventbrite.co.uk
January 26th 2016
CST Taster seminar
A mitochondrial approach to therapy: Going to the roots of chronic disease
with Gilian Crowther, Naturopath and Nutritional Therapist, mBANT, nNNA, CNHC reg
Tuesday January 26th 2016, 6.00 – 8.30 pm
Location: College of Naturopathic Medicine (CNM) London
41 Riding House Street, W1W 7BE
CPD approved 2.5 hours.
27th February 2016
Cell Symbiosis Therapy: Mitochondrial Magic
An Introductory Seminar with Gilian Crowther,Naturopath and Nutritional Therapist, mBANT, nNNA,CNHC reg
Saturday 27th February 2016, 9.30 – 17.00
Holiday Inn Regent's Park, Carburton Street W1W 5EE London
Register at
https://mito-cst-intro.eventbrite.co.uk
15th November
Lifting the Veil II
An event for therapists, patients and carers
Location: The Academy, Holiday Inn, Carburton Street, Regents Park, W1W 5EE London
Sunday 15th November
Time: 9.30 – 6.00 pm
Speakers:
Dr. Dietrich Klinghardt
Dr. Alan MacDonald (His presentation will be by video specially for the conference with latest information.)
Dr. Jean Monro
Dr. Sarah Myhill
Professor B.K. Puri
Dr. Armin Schwarzbach
3rd October
CST Introductory Seminar
with Gilian Crowther
Location: The Academy, Holiday Inn, Bloomsbury,
Coram Street, London WC1N 1HT
Saturday 3rd October
Time: 9.30 – 5.00
Price: Early Bird – £59
Professional – £69
Student – £40
Anti Aging Conference London 2015
Thursday 28th July
Mitochondrial Magic:
Cell Symbiosis Therapy Taster
with Gilian Crowther
Location: CNM London
41 Riding House Street, W1W 7BE
2nd August 2015
Natural Therapies with Judy Rocher: Lyme Disease and it's Associated Infections
Sunday 2nd August 2015, 9.15am – 12.45pm
Location: Holiday Inn London, Bloomsbury, Coram Street, London WC1N 1HT
Expand your knowledge on natural therapies for Lyme disease and the related co-infections. Various protocols will be discussed including the Cowden full and condensed protocol, Fred Kuipers protocol, as well as recommendations by other leaders in the field such as Dr Dietrich Klinghardt, Dr Richard Horowitz and Steven Buhner.
Event is CPD accredited 3.5 hours
Price: £17.50
Discount for BANT, NNA & Full AONM Members (please contact
info@aonm.org
for code)
Discount for BANT, NNA & Full AONM Members (please contact info@aonm.org for code)
Please register directly on the Eventbrite site booking
here
:
2nd August
Laboratory Testing, Lyme & Associated Infections: Training Workshop
with Dr. Armin Schwarzbach from ArminLabs, Germany
Saturday 2nd August
Location: Holiday Inn London, Bloomsbury, Coram Street, London WC1N 1HT
Price: £30
Please be advised that places are very limited and will be allocated on a first-come, first-served basis.
To register directly please go to Eventbrite site booking here
The Academy of Nutritional Medicine
The Academy of Nutritional Medicine in association with the Colchester M.E. Self-Help group is holding a meeting on Sunday 14th June, 2015.
Event location: Straight Road Community Centre, Straight Road, Colchester. CO3 9EF.
Agenda
2:45 – 3:45 Infectious Causes of Long-term Fatigue: Prof. B. Puri
Professor Puri will discuss pathogens that often underlie severe conditions, causing infections that may remain undiagnosed for years.
3:45 – 4:15 Tea break
4:15 – 5:00 My Mitochondria and M.E.: Gilian Crowther (AONM)
Our cells are driven by mitochondria, tiny powerhouses that orchestrate every aspect of cellular activity. Their dysfunction is increasingly being recognised as a major factor in chronic disease. Gilian will explain their role in M.E., and how to help restore optimal mitochondrial function.
5:00 – 5:30 Questions and answers – Speaker panel
Professor B.K. Puri, MA, PhD, MB, BChir, BSc (Hons) MathSci, DipStat, PG Dip Maths, MMath, FRCPsych, FSB
Professor B. Puri is a medical researcher and consultant at Breakspear Medical Group, Hammersmith Hospital and Imperial College London. He has researched into a variety of conditions, including depression, ME, ADHD and Huntington's chorea, using state-of-the-art electrophysiological, brain scanning and biochemical techniques. Along with carrying out medical studies and consulting, he supervises research into nutritional medicine. He is also the Medical Advisor to the Colchester MESH.
Gilian Crowther MA (Oxon), mBANT, mNNA, CHNC reg, (AONM)
Gilian Crowther is a Naturopath and Nutritional Therapist with many years of experience in Cell Symbiosis Therapy® (CST), a mitochondrial therapy that originated in Germany. Focusing on the mitochondria as an underlying factor in chronic conditions can be key to restoring health. Gilian practises CST within a network of practitioners at the Academy of Nutritional Medicine in London. She also regularly holds seminars and writes articles on the mitochondria.
CAM Summit 2015
The gut, mitochondria, testing and an exhibition: the CAM Summit, 20 June 2015, London.
A brand new event from the organiser of the CAM Conferences, the CAM Summit invites some of the best CAM educators in the world to London to grow CAM practitioners' knowledge in an environment dedicated to education.
Speakers include: gluten-expert Dr Tom O'Bryan, chiropractor, naturopath and osteopath Dr Alex Vasquez, clinical nutritionist Robyn Puglia and AONM naturopath Gilian Crowther. As well as an exhibition area with some of the UK's leading product suppliers and plenty of time to meet and network with like-minded professionals.
Natural Therapies for Lyme Disease, March 28th, 2015
A half-day workshop at the Holiday Inn, Regents Park, Carburton Street, London W1W 5EE.
Judy Rocher, therapist and education manager of Rio Trading, will be discussing Lyme Disease and natural therapies such as the Cowden protocol (condensed and full). This course is hosted by AONM.
Mitochondrial Magic: CST Introductory Seminar, March 28th 2015
A half-day seminar at the Holiday Inn, Regents Park, Carburton Street, London W1W 5EE, with Gilian Crowther, MA (Oxon), MBANT, CHNC reg.
Cell Symbiosis Therapy (CST) is a revolutionary approach that traces the origins of most chronic disease to downregulation of mitochondrial ATP production.
CST examines the evolutionary programmes that drive this blockage. Understanding how to reverse this and restore oxidative ATP production opens up entirely new avenues for therapy.
The event is CPD accredited.
Lifting the Veil – Infectious Pathogens & Their Role in Chronic Disease
March 8th 2015 Oxford Suite, The Academy @ Holiday Inn Regent's Park, Carburton St, W1W 5EE
AONM held a ground-breaking conference led by top specialists from around the world, all of them renowned for their expertise on infectious pathogens and chronic disease. Speakers were Professor Malcolm Hooper (keynote speaker), Dr Judy Mikovits MD, Dr Armin Schwarzbach, Professor B. Puri and Dr. Philip Kielman.
Click for more information or go to our Facebook page
The Misconceptions surrounding Lyme Disease
Speaker Dr. Ph.H.H. Kielman:
Dr Philip Kielman was educated in Nijmegen. He owned his own Pharmacy in Arnhem for 20 years. During the last ten years he has been working as full-time Quality Manager at TS Products (Benelux). He is also responsible for regulatory affairs at TS Products, where he also acts as Head of Education.
Wednesday April 16 from 5.15 pm to 8 pm.
CNM (College of Naturopathic Medicine). Room A, 41 Riding House Street, London W1W 7B
One of the areas the Academy is keen to advance in the UK is Lyme Disease. Lyme Disease is a highly misunderstood disease that affects millions worldwide. The current lack of coherent guidelines and  unity within the medical profession is doing a great disservice to many patients, and AONM is keen to help change this situation. The evening will provide deep insight into Lyme Disease, including the causes, symptoms and natural treatment options available. Laboratory testing will also be discussed as it is notoriously difficult with this particular disease. This will be an invaluable opportunity for any therapist working in a clinical setting or wanting to further their knowledge of Lyme's and related co-infections. Misdiagnosis of Lyme Disease is thought to be at record levels.
Like syphilis in the 19th century, Lyme Disease has been called the great imitator and should be considered in the differential diagnosis of rheumatologic and neurologic conditions, as well as chronic fatigue syndrome, fibromyalgia, somatization disorder and any difficult-to-diagnose multi-system illness.
~ International Lyme and Associated Diseases Society (ILADS).
This event will be an interactive workshop with the intention of sorting through the myths from the facts.
May 10th 2014
MESH – The Colchester ME Self Help Group
May 10th 2014, 1.30 pm
Professor Basant Puri
Gilian Crowther ND/NT
Lyme Disease and ME
June 7th 2014
Cell Symbiosis Therapy and Detoxification
June 7th 2014
Gilian Crowther
CAM Conferences