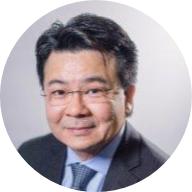 26th MARCH 2019
TIME: 18:30 – 19:30
Webinar open to practitioners, general public, patients and carers.
1 hour CPD will be accredited by NNA
NEURO-AUTOIMMUNE CONDITIONS AND HOW TO TEST FOR THEM
Dr. Craig D. Shimasaki, PhD, MBA is President & CEO Moleculera Labs, Inc.
Moleculera Labs is the only lab in the world to test for autoimmune activity against neuronal targets in the brain that is used by clinics/practitioners across the world to identify encephalitic-type activity called "PANS/PANDAS" in children, and autoimmune encephalopathy in adults. It is characterised by many symptoms that are often considered psychiatric and not given any further biomedical exploration. He will explain the use of the Cunningham Panel, how to interpret the results, and its application in therapy. This will be the first of three webinars on this topic
Dr Shimisaki is a scientist with over 33 years of clinical diagnostic and therapeutic R&D experience, starting his career at Genentech. During his tenure he has been involved in the research, development and clinical testing of neuropsychiatric drugs and diagnostics, genetic testing for predisposition to non-familial breast cancer, a gp-120 HIV vaccine, and influenza and RSV diagnostics and therapeutics. He co-founded Moleculera Labs with Dr. Madeleine Cunningham, an autoimmune neurobiology clinical laboratory based upon her 20+ years of research on infection-triggered autoimmune disorders.
His focus has been to translate basic research discoveries into acutely needed medical products for patients who need them. He has led five clinical diagnostic tests through FDA approval process and is a co-inventor on several medical and diagnostic patents. Dr. Shimasaki is an Adjunct Professor at the University of Oklahoma. He has authored and edited two books "The Business of Bioscience: What Goes Into Making a Biotechnology Product" and "Biotechnology Entrepreneurship: Starting, Managing and Leading Biotech Companies." He received his BS in Biochemistry from University of California at Davis, his PhD in Molecular Biology from the University of Tulsa, and his MBA from Northwestern University, Kellogg School of Business.
Please register here to attend