Lyme Disease Testing
Academy of Nutritional Medicine
What is Lyme Disease?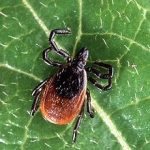 Lyme Disease is an infectious disease transmitted by bacteria called Borrelia burgdorferi. It is also known as Lyme Borreliosis.
One sign of infection that sometimes occurs is a gradually expanding rash known as an "EM rash" (Erythema Migrans), which may appear 5 – 7 days after a tick bite, or sometimes as long as 7 – 10 weeks later.
Ticks can transmit more than one type of infection, known as Lyme Disease co-infections.
Where is Lyme disease found?
Lyme disease can be found throughout the UK and around the world. The number of cases has been steadily increasing.
Recent draft guidelines from NICE (National Institute for Health and Care Excellence) say: "Infected ticks are found throughout the UK and Ireland – particularly high-risk areas are the South of England and Scottish Highlands, but infection can occur in many areas."
Testing
AONM (the Academy of Nutritional Medicine) is affiliated with ArminLabs in Germany, the foremost laboratory in Europe for Lyme Disease and Co-infection Testing.
If you have reason to suspect that you may be suffering the effects of Lyme Disease, please complete the online screening form below. An advisor will review your information and get back to you.
(Testing requires giving a blood sample – this has to be done by a qualified practitioner or phlebotomist who will draw the blood and work with you to send the blood sample to our laboratory.)
Could I have Lyme Disease?
Lyme Disease can be roughly categorised into three stages. The symptoms shown below are just a selection, and indeed the categories may overlap.
Stage One:​
Flu-like symptoms

Rash (that may look like a "bull's-eye")

High temperature

Fever

Chills

General malaise

Neck stiffness

Joint pain

Muscle pain

Swollen lymph glands

Fatigue
Stage Two:​​​
Joint pain

Headache

Disturbed vision

Blurry vision

Swelling of the joints

Tingling sensation in the hands and feet

Numbness of the skin

Lack of concentration

Short-term memory loss

Forgetfulness

Heart rhythm disturbances, heart palpitations
Stage Three​
Later disease symptoms may include:
Arthritis of the large joints: knees, hips, etc.

Severe headaches

Brain disorders and disturbance, including: memory loss, mood disturbances and sleep interruption

Difficulty concentrating

Mental 'fogginess'

Mood changes/mood swings

Aggression

Panic attacks

Anxiety

Temporary amnesia / forgetfulness

Difficulty following conversations

Difficulty speaking

Numbness or tingling in limbs: arms, legs, feet or hands

Extreme fatigue/tiredness

Temporary paralysis of facial muscles ('facial palsy', where there is a drooping or loss of muscle tone in the face)

Peripheral nerve dysfunction
Might I have Lyme Disease?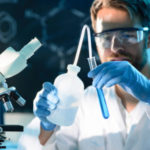 A clinical diagnosis is the only way to determine if you are suffering from Lyme Disease and/or co-infections. Testing is done so that a health practitioner can match physical observation with test results, and so determine the best way forward.
As a starting point, we will send you a questionnaire (or you can fill this out on-line here) that will tell us enough to be able to give advice about whether you should proceed to testing. Please enter your details and submit the request form below or, if you fill it out on-line, then send us the email you receive after filling out the form, as we do not keep copies. One of our advisors will then contact you.
If you would like us to contact you with more information about testing please fill in your details below and one of our advisors will get back to you
Your personal information will only be used for the purposes of advising you on the suitability of our testing procedures and will not be shared with any third parties.