About Us
Learn more about AONM
What is AONM?
The Academy of Nutritional Medicine (AONM) was established in 2005.  It has always had an interest in supporting, developing and promoting cutting-edge research in the field of integrative medicine with a particular focus on patients who are suffering from poorly understood conditions that are often misdiagnosed as psychiatric, when they have biomedical causes.
For over a decade AONM has held national and international conferences and seminars attracting researchers, scientists, doctors and patients from around the world.  AONM conferences are well renowned. They focus on educating both the professionals and patients in an inclusive and interactive way. AONM ensures that their conferences are also patient-centred.
The Academy's main areas of focus are the underlying drivers of chronic complex conditions, and has been instrumental introducing an understanding of the bacterial and viral causes. A key to this has been to find tests that actually evidence persistent infection in chronic cases where serology has its shortcomings. As a result, AONM has pioneered testing methods from abroad where these technologies have long been established, such as ArminLabs for vector-borne disease, Moleculera Labs for infection-driven autoimmune encephalitis (also called PANS/PANDAS). A natural development was therefore moving into the area of Lyme Disease and co-infections as well as other stealth pathogens and biotoxins.
AONM's testing activity has therefore become very strong and unique. We also represent Maintrac in Germany which runs tests of circulating cancer cells and can also test for chemo-sensitivity and the effectiveness of natural agents against these cells on a personalised basis.
The Academy has an additional specialism on the mitochondria due to its contacts, with research taking place in the UK and the rest of Europe.
We act as a force for the integration of complementary and conventional medicine, and increasing numbers of NHS doctors attend our conferences, use our tests and involve us in their teams on occasion in complex cases.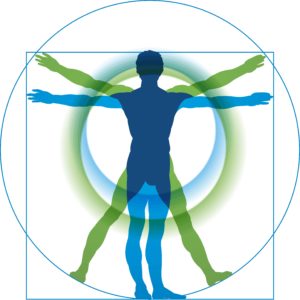 Advisory Panel
AONM's Advisory Panel includes scientists, experts in nutritional medicine and medical doctors who are involved in clinical practice, academic research and/or teaching. The members are all professionals whom AONM applaud for being responsible for innovative approaches or treatments for a range of chronic conditions which are often misdiagnosed or where treatment and understanding has lagged behind in mainstream medical practice. The experts have spoken or participated in AONM conferences, seminars and webinars which are designed to develop the bounds of a scientific understanding through what are primarily natural, non-invasive and integrative approaches to medicine.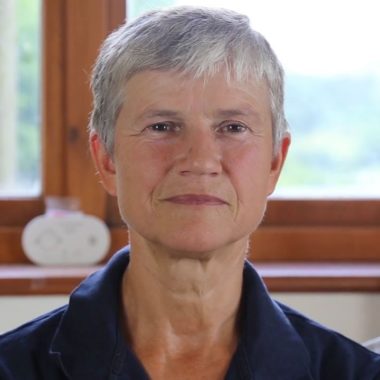 Dr. Sarah Myhill MB BS
Dr. Myhill is qualified in Medicine (with honours) from the Middlesex Hospital Medical School in 1981 and has since focused tirelessly on identifying and treating the underlying causes of health problems, especially the 'diseases of civilisation' with which we are beset in the West. She has worked in the NHS and private practice and for 17 years was the Honorary Secretary of the British Society for Ecological Medicine, which focuses on the causes of disease and treating through diet, vitamins and minerals and through avoiding toxic stress. She is also a founder member of OPUS (organophosphate users support group) – a charity to help sufferers of pesticide poisoning. Visit her website at www.drmyhill.co.uk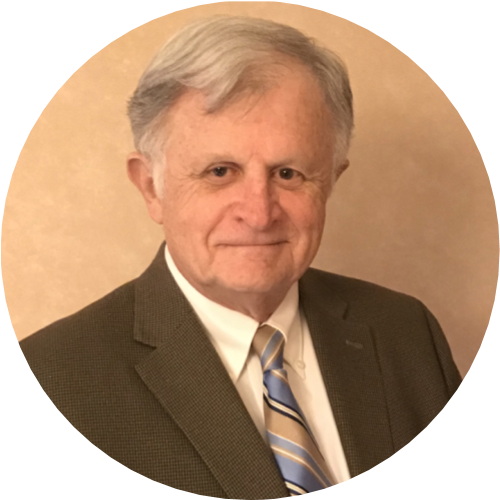 DR. ROBERT C. BRANSFIELD, MD, DLFAPA
Dr. Bransfield is board certified by the American Board of Psychiatry and Neurology in Psychiatry. He is Clinical Associate Professor at Rutgers, Robert Wood Johnson Medical School, and also works in private practice. He has held teaching appointments at Hahnemann Medical College and Eastern Virginia Medical School. Dr. Bransfield has a particular interest in psychopharmacology, a unified theory of mental health and illness, the link between microbes and mental illness, Lyme and other tick-borne disease, and the link between microbes and violence.

Professor Albert C Vincenti MD, FRCPath
Professor Albert Cilia Vincenti used to be the HM Coroner's Pathologist and Director of Pathology Services to the UK and Maltese NHS. He was also a tutor at London University, and Consultant Surgical Pathologist and Pathology Director to Winchester & Eastleigh Health Care Trust in the UK. Additionally, he is a scientific delegate to the European Medicines Agency.
During his long and successful career as a pathologist he has witnessed first-hand the devastating links between nutrition and disease, and has made it his ultimate mission to spread the news about alternative approaches to health. He has published many articles in medical journals and journals on natural treatments, particularly for reversing cardiovascular disease and diabetes.

Professor Malcolm Hooper
Professor Hooper is an Advisory Board member. He has served at many UK universities as well as in India and Tanzania and has inaugurated links with Indian research institutions and universities and celebrated more than 25 years of productive and on-going links which have, particularly, involved the design and development of new drugs for tropical diseases and an exploration of natural products associated with Ayurvedic medicine. He has published some 50 papers in peer-reviewed journals in the field of medicinal chemistry together with major reviews on the Chemotherapy of Leprosy, the Chemistry of Isatogens. He has served on committees of the Council for National Academic Awards (CNAA), the World Health Organisation (WHO) and the Science and Engineering Research Council (SERC).
Professor Hooper is a member of a number of learned bodies, including the Royal Chemical Society, the British Pharmacological Society and the Society for Drug Research (SDR), now renamed the Society for Medicines Research, where he has served on the committee for 12 years and served as Chairman for 2 years. He was appointed Chief Scientific Advisor to the Gulf Veterans Association (GVA) and accepted by the Ministry of Defence (MoD) as their nominee on the Independent Panel established to consider the possible interactions between Vaccines and NAPS tablets. He has also served on the Gulf Support Group convened at the Royal British Legion.
He is Patron of the Sunderland and South Shields M.E. Association and a member of the Newcastle Research Group, which includes eminent physicians and scientists performing research in to CFS/M.E., where one recent aspect has been the identification of organochlorine pesticide poisoning being misdiagnosed as M.E. He is also Medical Advisor for The Grace Charity for ME.
He worked with the Autism Research Unit (ARU) at the University of Sunderland for over 20 years, leading to involvement in biochemical studies to offer help, support and treatment for people with autism. This has also lead to research and urine-analysis of Indolyl-Acroyl-Glycine (IAG), which is an unusual metabolite found in excess of 90% of people examined in different groups of GWV, M.E and Organo-Phosphate (OP) poisoning sufferers. He served on the General Synod of the Church of England from 1970 to 1980 and he is a Christian Lay Leader, Preacher and Teacher.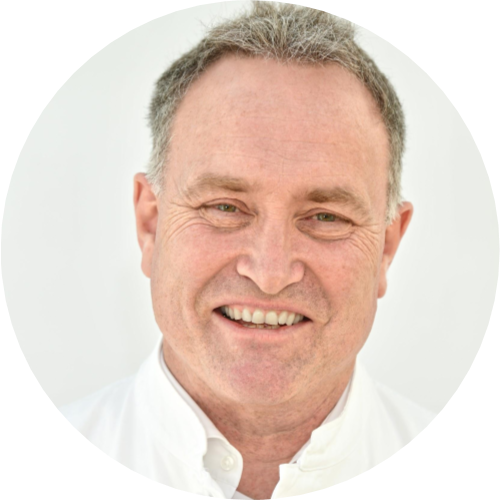 Dr. Armin Schwarzbach, Ph.D, MD
Dr. Armin Schwarzbach, Ph.D, MD has specialised in laboratory medicine and the diagnosis and treatment of patients with tick-borne diseases for over 20 years.
He studied Biochemistry, Pharmacology and Medicine in Germany, and worked in hospitals in the fields of internal medicine, oncology, cardiology, gastroenterology, nephrology and infectology. He developed the first Radioimmunoassay (RIA) for the human Gastric Inhibitory Polypeptide (hGIP) and started specialising in laboratory medicine in the areas of infectology, microbiology, immunology, hematology, clinical chemistry, endocrinology and gynaecological endocrinology.
He is founder and CEO of ArminLabs, Augsburg, Germany, dedicated to the diagnosis of tick-borne diseases.
Dr. Schwarzbach is a former Board Member of the International Lyme and Associated Diseases Society (ILADS), USA, and serves as an expert on advisory committees on Lyme Disease in Australia, Ireland, France and Germany. He is also a member of working groups for Lyme Disease in France and Canada.
He took part in the Hilysens I and II scientific research projects organised by the European Union. These aimed at developing a prototype of a highly sensitive lab-on-a-chip tool for Borrelia burgdorferi IgG and IgM antibodies.
Having tested over 50,000 patients for tick-borne diseases, Dr. Schwarzbach is acutely aware of the insufficient sensitivity and standardization of Borrelia antibody ELISA and immunoblot tests. His goal is to make tests available that have greater sensitivity and specificity as well as to disseminate information regarding the importance of early diagnosis and treatment of tick-borne diseases.
Dr. Schwarzbach is a member of:
The German Borreliosis Society
The Swiss Association for Tick-borne diseases
The German Association of Clinical Chemistry and Laboratory Medicine
The German Society for Medical Laboratory Specialists
The Australasian Integrative Medicine Association.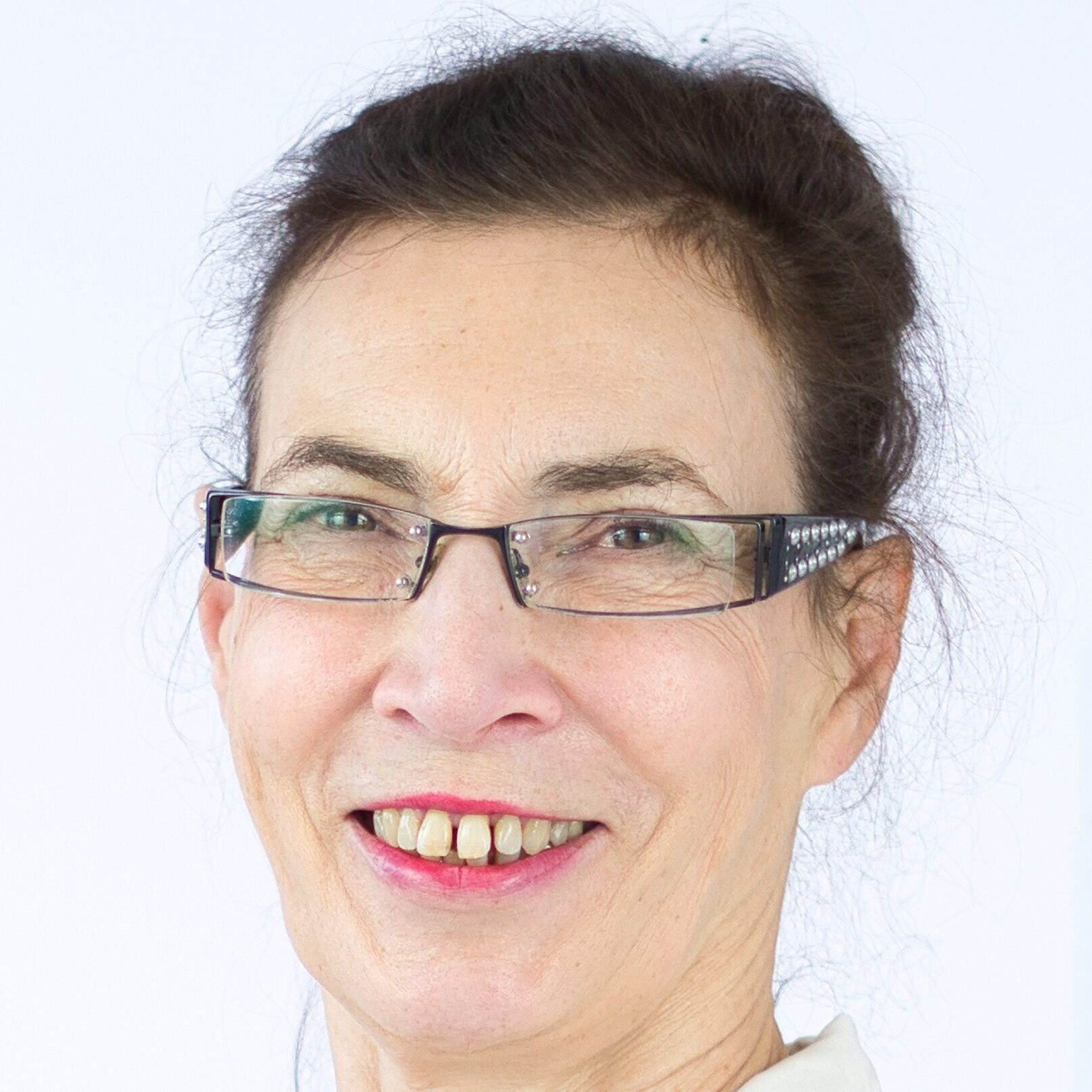 Professor Brigitte König MMD Laboratory, Magdeburg
Brigitte König is Professor of Medical Microbiology and Virology, Infectious Immunology and Infectious Epidemiology. She has degrees in Biology, Chemistry and Medicine, and a PhD in Medical Microbiology and Infectious Immunology.
She has served as Deputy Director of the Institute of Medical Microbiology and Epidemiology of Infectious Diseases at Leipzig University and as Head of the Department of Molecular Microbiology, Diagnostics and Biotechnology at the Otto von Guericke University in Magdeburg.
Professor König has been responsible for the quality management of the Institute of Medical Microbiology of the Otto von Guericke University and the Medical Faculty of Leipzig.
Professor König founded the Magdeburg Molecular Detections laboratory (MMD) in 2008, and is its Managing Director.
She has written five books and nine book chapters, as well as publishing 130 peer-reviewed articles as first author and 503 peer-reviewed scientific articles.
Professor König has a Certificate in Management Studies from the University of Hagen. She has professional memberships with the European Society of Clinical Microbiology and Infectious Diseases, the DGHM (German Society for Hygiene and Microbiology) and the DGFI (German Society for Infectious Diseases). She is the recipient of several prestigious awards, including a Postdoctoral Fellow Award from the American Society of Microbiology.
Magdeburg Molecular Detections (MMD) is located in Magdeburg, Germany. It works closely with the Medical Faculty of the University of Magdeburg and is dedicated to "putting together the puzzle" of a patient's results to help detect the underlying causes of their health issues.
Contact: mitochondria@aonm.org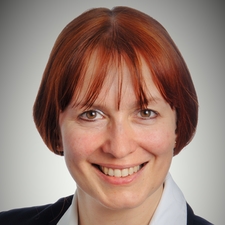 Gilian Crowther
Gilian Crowther is a fully qualified Naturopath and Nutritional Therapist. She specialises in complex multisystem disorders, and finds that her core focus "mitochondrial dysfunction" underlies much of today's chronic disease.
Gilian studied complementary therapy in Germany for many years before completing her training in the UK, and is also a proficient and highly qualified translator and editor. She has been a senior member of AONM since 2010, and helps coordinate the Academy's events and outreach.
She holds regular clinics in London, and is also very willing to make home visits if patients find mobility difficult. Her services are fully insured with Balens Insurers.
Apart from her membership of AONM, Gilian holds the following professional memberships, and complies with their strict codes of conduct and ethical standards:
British Association of Applied Nutritional Therapy (BANT)
Naturopathic Nutrition Association (NNA)
Full member of the General Naturopathic Council (GNC)
Registered practitioner with the Complementary and Natural Healthcare Council (CNHC)
Senior Associate of the Royal Society of Medicine (RSM)
Associate Member of the British Society of Ecological Medicine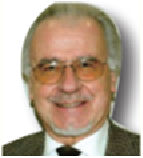 Dr. Harold Gaier
Dr Harold Gaier is an Advisory Board member. Dr Gaier is someone who is frequently referred to by others on matters relating to complementary and alternative medical and diagnostic techniques. For six years he served on the Research Committee of the Prince of Wales Foundation for Integrated Health as a naturopathic physician. Most recently he has held the appointment of Director of Medical Research at two major Clinics in London (The Hale Clinic and The Diagnostic Clinic).
His published work includes the Encyclopaedic Dictionary of Homeopathy and peer-reviewed papers on gut-related medical research as well as medical economics. He is also a regular contributor to the magazine What Doctors Don't Tell You.
He believes that there are non-orthodox medical treatments for virtually any disorder, which have been shown as successful in hard-science backed, published investigations. He has published reviews regularly on such investigations for the past fourteen years and continue to do so in some of today's leading publications.
He does not dismiss out of hand any traditional therapeutic approach that can, perhaps, not yet be fully explained in terms that accord with Western science.
Dr Gaier is fully registered in the UK in all the major alternative medical disciplines:
Osteopath
Homoeopath
Acupuncturist
Naturopath
Medical Herbalist
Juliet Hayward
Juliet Hayward is an experienced Nutritional Therapist. She specialises in cancer, autism, Lyme disease, MS and various chronic diseases. She studied at the College of Natural Nutrition and worked for many years as a nutritionist at the Nutri Centre, where she set up a helpline for customers and practitioners.
She currently lectures on Nutrition for The Really Healthy Company. Juliet joined the Academy of Nutritional Medicine in 2010 and holds regular consultations at the clinic in central London.
Juliet is a member of the British Association of Applied Nutritional Therapy (BANT). She can offer home visits in some areas of London. She is insured by Balens Insurers.