AONM ANNUAL INTERNATIONAL CONFERENCE 18 NOV 2018
Bursting the Bubble: Challenging the Misconceptions and Misdiagnoses of Neuropsychiatric and Pathogen-Triggered Disorders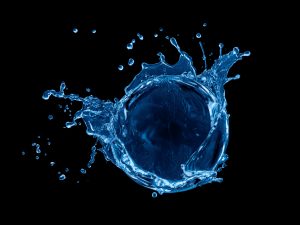 EVENT OPEN TO PROFESSIONALS, GENERAL PUBLIC, PATIENTS & CARERS
LOCATION: The Holiday Inn London Regents Park
TIME: 09:00 – 18:00 hrs
**Limited Number of Early Bird Tickets Now Available for this Event**
Chair: DR. JUDY MIKOVITS
Keynote: JENNA LUCHE-THAYER
DR. ROBERT C. BRANSFIELD
DR. MADELEINE W. CUNNINGHAM
DR. JODIE A. DASHORE
DR. JOSEPH G. JEMSEK
DR. ARMIN SCHWARZBACH
In an era where the role of infection as a trigger for illness is well established, an important number of health professionals remain unaware of how certain pathogens can cause the onset of a spectrum of symptoms that seem to be unrelated to the infection. Observed symptoms often include neurological and psychiatric ones, but the list is, unfortunately, considerably wider. Ensuing misdiagnoses regrettably result in ineffective treatments, costly and inadequate therapies and discrimination and trauma for patients and families. Sadly, many cases end up with permanent damage to the sufferer or worse.
This AONM event brings together some of the most inspirational and eminent scientists in this field. They are all too familiar with the impact of misdiagnosing pathogen-triggered disorders. Their research and work has consistently exposed the devastating consequences of ignorance and denial and has challenged the misconceptions of the status quo. Their talks will explore how current work in this field is changing the prognosis of afflicted individuals, giving hope to millions of families world-wide.
Please note that these talks are appropriate for individuals interested in conditions such as Lyme Disease, Fibromyalgia, ME, MS, OCD, Tourette's Syndrome, Developmental and Behavioural Disorders, such as Asperger's Syndrome and Attention Deficit (Hyperactivity) Disorder (ADHD/ADD), Eating Disorders, Anxiety Disorders and Sleeping Disorders.
Link to Event: https://bursting-the-bubble.eventbrite.co.uk