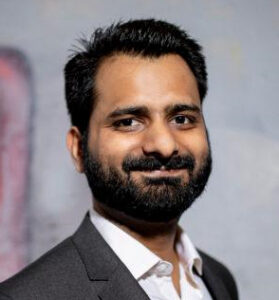 SPEAKER: Kunal Garg – Chief Technology officer Tezted Ltd
TITLE: Toxiplex Basic – A direct mycotoxin detection assay for human serum/plasma
DATE: Thursday 30th March 2023
TIME:  19:00 GMT (Greenwich Mean Time)
20:00 CET (Central European Time)
14:00 EST (Eastern Standard Time USA)
DESCRIPTION:
Mycotoxins are the result of mold infection in crops before or after harvest. Several guidelines by the EU commission (2002/657/EC or 401/20064), Food and Drug Administration, or the European Medicines Agency mandate mycotoxin detection in crops, animals, and animal products to reduce their public health risk. In 1985, the Food and Agriculture Organization (FAO) estimated that up to 25 % of all crops contained mycotoxin contamination. Today, the ever-improving sensitivity of analytical methods indicates that 60 % to 80 % of crops have mycotoxin contamination. Although food processing technologies have advanced, they cannot eliminate all mycotoxin compounds.
In addition to food, exposure to mold in residential settings may cause or promote allergic reactions or fungal infections in humans. As a result, human biological monitoring for mycotoxins is becoming essential due to their presence in our food and exposure through the skin or inhalation of mold/dust. Mycotoxins in humans at low or chronic levels of exposure are related to hepatotoxicity, carcinogenicity, endocrine disorders, and nephrotoxicity. The presentation will expand on the influence of mycotoxins on human health and available techniques like TOXIPLEX to detect said small molecules.
————————————————————————
Mr. Kunal Garg is the co-founder and chief technology officer at Tezted Ltd, Finland. He graduated from VIT University, India, in 2013 and from the University of Jyväskyla, Finland, in 2015, with B.Tech and M.Sc. degrees, respectively. His academic background in biotechnology and experience as an entrepreneur has provided him with a broad range of skill sets to create and commercialize in vitro diagnostics. Kunal has developed a diagnostic tool to simultaneously test several pathogens and multiple disease stages in patients suspected of tick-borne disease. He is currently developing tools to help directly detect and confirm fungal toxins in humans.
———————————————————————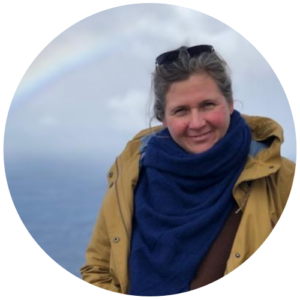 SPEAKER: Julia Behrens
TITLE: LOST IN LYME: The Therapeutic Use of Plants in Supporting People with Lyme Disease
DATE: Tuesday 6th June 2023
TIME:  19:00 GMT (Greenwich Mean Time)
20:00 CET (Central European Time)
4:00 EST (Eastern Standard Time USA)
DESCRIPTION:
Julia Behrens has been practicing as a Medical Herbalist for over 20 years. During this time she has accumulated an abundance of invaluable knowledge. Julia has shared this knowledge in her new book 'LOST IN LYME – The therapeutic use of medicinal plants in supporting people with Lyme disease'. The book aims to be a toolkit to support both practitioners and the lay person in reducing Lyme symptoms and improving well-being by using medicinal plants.
Using a wealth of well researched and in-depth information, recipes, and methods of monitoring progress, this book will help improve well-being for sufferers of Lyme disease.
Through the lenses of herbal medicine and nutritional guidance, this book will provide a comprehensive understanding of Lyme disease and its co-infections. 
Patients and practitioners have found it difficult to obtain reliable and effective information, test results and treatment. This book aims to address these challenges, explaining the complexity of Lyme disease and how to support people going through this multi-system illness. 
Join us for this fascinating discussion with Julia to find our more about her insights into these devastating illnesses.
Please join us at 7.00pm (UK) on Thursday 16th March. The webinar is free of charge. There will also be ample time for questions. We look forward to seeing you there.
The webinar will be live, and a recording will be available shortly after broadcast.
————————————————————————
Julia Behrens has practised as a medical herbalist for over twenty years and has gained a  specialist and in-depth understanding of the complexities of Lyme disease and its co-infections. This has developed from her multi-systemic approach to medicine and considerable research, which she still continues.
Over the last ten years she has attended numerous conferences across Europe concerned with Lyme disease, worked in a Lyme clinic and collaborated with other Lyme professionals across a range of disciplines.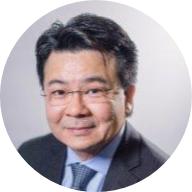 SPEAKER: Dr. Craig Shimasaki
TITLE: Infections and our Immune Response. The Rise in Group A Strep, RSV, and Influenza Post-COVID – What Impact can these Infections Have on our Health?
DATE: Thursday 16th March 2023 – Please note, this webinar is postponed due to unforeseen circumstances – to be held at a later date. We will keep you informed
TIME:  19:00 GMT (Greenwich Mean Time)
20:00 CET (Central European Time)
14:00 EST (Eastern Standard Time USA)
DESCRIPTION:
The consequences of COVID-19 intently focused the world on prevention of SARS-Co-V2 infections and the spread of its mutational variants.  With the lessening of restrictions and vigilance, a corresponding surge of infections such as Group A Strep, and resulting sequela of Scarlet Fever, Influenza, and Respiratory Syncytial Virus (RSV) have emerged.  Children appear to be more at risk and susceptible to these infections due to a lesser frequency of exposure compared to adults.  
The rise in invasive Group A Streptococcal infections has led to an increase in Scarlet Fever in children as well as invasive strep and its consequences.  Due to the resurgence and rise in cases of streptococcal infections, it is essential to recognise the possibility of resurgence of post-streptococcal sequela such as rheumatic fever, Sydenham Chorea and Pediatric Autoimmune Neuropsychiatric Disorder Associated with Streptococcal infection (PANDAS).  
Research and clinical studies demonstrate a connection between infections, inflammation and the immune system and the brain. Just as a streptococcal infection can trigger an autoimmune response in which autoantibodies are generated that attack the heart as in the case of Rheumatic Fever, it also been shown to trigger anti-neuronal antibodies that attack portions of the brain such as the basal ganglia in the case of Sydenham Chorea and Pediatric Acute-onset Neuropsychiatric Syndrome (PANS). Other infections such as Borrelia, Babesia, Bartonella, Mycoplasma, and more recently SARS-CoV2 have been shown to stimulate an immune dysfunction leading to various neuropsychiatric disorders.
In this presentation we will review the recent surge in Group A Streptococcal infections and Scarlet Fever, as well as other resurgent infections including influenza and RSV.  We will then discuss the biology of how common infections such as strep can result in an immune-mediated response directed against certain brain targets resulting in psychiatric and behavioural symptoms, leading to misdiagnosis and lack of treatment effectiveness in certain patients. We will briefly review the biology of a common pathway called Molecular Mimicry and how this can lead to infection-triggered, immune-mediated neuropsychiatric disorders such as PANDAS/PANS and Long-COVID. We will then review the biological basis of the five biomarker targets in the Cunningham Panel and their connection to clinical symptoms. We will wrap up with an overview of the interconnection between the immune system, infections, and the brain.
Please join us at 7.00pm (UK) on Thursday 16th March. The webinar is free of charge. There will also be ample time for questions. We look forward to seeing you there. The webinar will be live, and a recording will be available shortly after broadcast.
————————————————————————
CRAIG D. SHIMASAKI, PhD, MBA is co-founder and CEO of Moleculera Labs, a neuroimmunology precision medicine company focused on diagnosing neurologic, psychiatric, and behavioral disorders triggered by an autoimmune response. As a scientist, businessperson, and serial entrepreneur his work spans all stages of research and development. His R&D work included epitope mapping for an HIV vaccine, SNP-based genetic breast cancer risk prediction biomarkers, a rapid influenza diagnostic, and therapeutic and biologic products for infectious diseases, neuropsychiatric disorders and noise induced hearing loss.
Dr. Shimasaki received his BS in Biochemistry from University of California at Davis, his PhD in Molecular Biology from the University of Tulsa, and his MBA from Northwestern University, Kellogg School of Business. He is an Adjunct Professor and Senior Entrepreneur-in-Residence at the University of Oklahoma, Price School of Business and teaches biotechnology entrepreneurship. His passion is to help translate scientific and medical discoveries into acutely needed products so that more patients can live healthier lives.