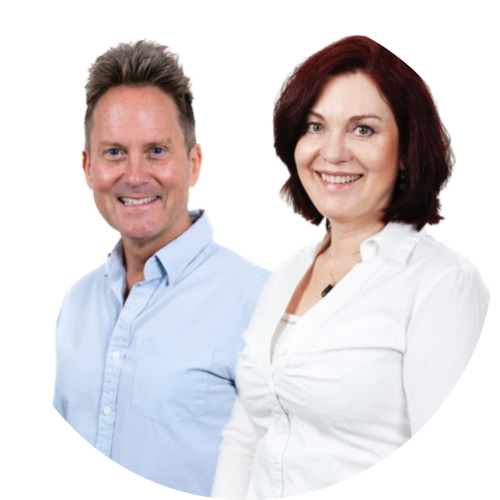 SPEAKER: Dr. Robert Verkerk and Meleni Aldridge
TITLE: RESET EATING: Taking Control of Your Health by Turning Your Food into Powerful Medicine
DATE: Tuesday 26th September 2023
TIME:  19:00 BST (British Summer Time)
20:00 CEST (Central European Summer Time), 14:00 EDT (Eastern Daylight Time)
DESCRIPTION:
Dr. Robert Verkerk and Meleni Aldridge are the authors of the wonderful book RESET EATING.
"This incredible book not only provides information and practical tools that bring the ANH Intl's ground-breaking Food4Health approach to life, but it also gives you the power to use food as medicine."
In this webinar Gilian Crowther will be discussing with Robert and Meleni their motivation behind writing the book, the principles offered, and the guidance it provides for anyone wanting to take more control of their health.
You can read more about the book HERE
————————————————————————
ABOUT THE SPEAKERS
Robert Verkerk BSc MSc DIC PhD FACN
Founder, Alliance for Natural Health
Executive & Scientific Director Alliance for Natural Health International & Alliance for Natural Health USA
Rob Verkerk PhD is a multi-disciplinary scientist, researcher, educator, regulatory expert, and campaigner with nearly 40 years of experience in the non-profit sector, academia and as a consultant. He has a MSc and PhD from Imperial College London where he continued as a postdoctoral research fellow for a further 7 years, working on projects in Eastern and Southern Africa, as well as Central and South-East Asia.
In 2002, Dr. Verkerk founded the non-profit Alliance for Natural Health (ANH) International (anhinternational.org) and has acted as its executive and scientific director since. ANH has been at the forefront of protecting and promoting natural and regenerative health approaches internationally.He is a Fellow of the American College of Nutrition and scientific advisor to the UK-based integrative cancer charity, Yes to Life.
———–
Meleni Aldridge BSc NutrMed Dip CPNI Cert LTHFE
Executive Coordinator, Alliance for Natural Health
Meleni Aldridge has been immersed in the field of natural and integrative medicine for over 30 years. She is a practicing clinical psychoneuroimmunologist, functional medicine practitioner, certified Metabolic Balance coach and DNALife Practitioner. For 11 years, before joining the Alliance for Natural Health International (ANH-Intl), Meleni lectured at St Mary's University College, Middlesex on the Sport Rehabilitation programme.
In July 2005, she joined ANH-Intl. In her role as executive coordinator, in which she remains today, she works closely with Dr. Robert Verkerk, in progressing ANH's mission and positively shaping the scientific and regulatory environment required to facilitate the future development of natural, regenerative, and sustainable health.
Meleni is not only an experienced nutrition and lifestyle practitioner with over 30 years of experience, she has also triumphed over her own autoimmune thyroid journey. Her passion for the power of nutrition and lifestyle interventions to ignite the body's miraculous self-healing pathways is a major driver behind her professional endeavours.
———————————————————————
REGISTER HERE: https://aonm.org/ResetEating
SPEAKERS: Dr. Armin Schwarzbach, Prof. Leona Gilbert, Zhaneta Misho, Gilian Crowther
TITLE: : Round Table Discussion – Expert Panel Webinar
DATE: Tuesday October 10th 2023
TIME:  19:00 BST (British Summer Time)
20:00 CEST (Central European Summer Time), 14:00 EDT (Eastern Daylight Time)
DESCRIPTION:
Join us for a very special webinar where leading experts in the field of chronic infections will converge for a round table discussion. We will look at the latest advancements in testing, therapies, and management strategies for chronic infections. Our hope is that you gain invaluable insights as our panel of experts explore innovative approaches to understanding and treating these persistent health challenges. Don't miss out on this opportunity to hear from leading professionals in the field.
————————————————————————
ABOUT THE SPEAKERS
Dr. Armin Schwarzbach is a world expert in the field of laboratory medicine and infectious diseases. He is committed to working tirelessly on refining the various diagnostic tests for Borrelia burgdorferi and coinfections, a research area to which he has devoted more than 20 years of his professional life.
His unparalleled expertise in testing for tick-borne disease culminated in the creation in 2015 of his own laboratory, ArminLabs, in Augsburg, Germany. Under his watchful eye, his 30-strong, hand-picked laboratory team has processed over 150.000 samples from patients with tick-borne disease, in addition to all the other medical and specialised tests run daily for practitioners from over 150 countries.
Read Dr. Schwarzbach's full profile HERE
---
Professor Leona Gilbert is a Docent / Adjunct Professor of Cell and Molecular Biology and the CEO of Te?ted Oy, a university spinoff company that has a goal to get the patient tested so they can be treated and recover quicker. Leona has over 20 years' experience in research driven initiatives that provided valuable tools for patients.
She has a doctorate in biotechnology and a very long experience in bio-innovation and bio-business. She has supervised numerous PhD, MSc and BSc students and her various peer-reviewed articles span turning research results into translational value with developing novel delivery vectors as well as diagnostic lab-on-chip platforms.
To read more about Professor Gilbert see HERE
---
Gilian Crowther is a fully qualified Naturopath and Nutritional Therapist. She specialises in complex multisystem disorders and finds that her core focus on mitochondrial dysfunction underlies much of today's chronic disease.
Gilian's dedication to her field is evident through her involvement with various professional organisations. She has been a senior member of AONM (the Academy of Nutritional Medicine) since 2010, where she currently serves as the Director of Research and contributes to the coordination of the Academy's events and outreach initiatives.
Furthermore, she holds prestigious memberships with organisations such as the British Association for Nutrition and Lifestyle Medicine (BANT), the Naturopathic Nutrition Association (NNA), the General Naturopathic Council (GNC), the Complementary and Natural Healthcare Council (CNHC), the Royal Society of Medicine (RSM), and the British Society of Ecological Medicine (BSEM). By adhering to their strict codes of conduct and ethical standards, Gilian ensures the highest level of professionalism in her practice.
With Gilian's comprehensive knowledge in naturopathy and nutritional therapy she is well-equipped to guide her patients toward improved health and well-being.
———————————————————————
REGISTER HERE: https://aonm.org/RoundTableDiscussion