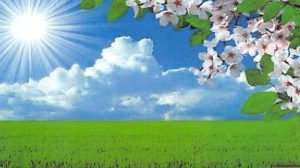 Information on Public Holidays in Bavaria, Germany
Fedex will not be delivering on the following dates:
Friday, 30th March – Easter Friday
Monday, 2nd April – Easter Monday
Tuesday, 1st May – May Day
Thursday, 10th May – Ascension Day
Monday, 21st May – Whit Monday
Thursday, 31th May – Feast of Corpus Christi
Wednesday, 8th August – Augsburg Peace Festival
Wednesday, 15th August – Feast of the Assumption
Wednesday, 3rd October – Anniversary of German Unification
Wednesday, 1st November – All Saints' Day
Please do not send any blood samples on the day before a public holiday.
If you have questions or urgent requests, please don't hesitate to contact us.
We will continue to post additional dates as we are informed by ArminLabs.
Kind regards
AONM and ArminLabs Team