Welcome to AONM
Academy of Nutritional Medicine
An international interdisciplinary forum for advancing nutritional medicine. Our principal aims are:
To work towards the integration of conventional and complementary medicine
To bring together academic expertise in nutritional medicine
To provide high-quality information on new developments and therapeutic approaches in nutritional medicine to both practitioners and the public
Upcoming events
14 MAY 17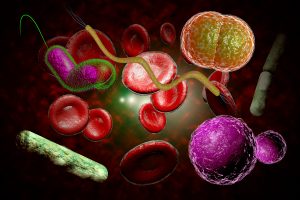 Chronic Illness Uncovered: Lyme Disease, Viral Pathogens, Morgellons, Mould & More…
(Details will be updated regularly)
LOCATION
Holiday Inn London Bloomsbury – Coram Street – London – WC1N 1HT

TIME – 10.00 – 17.00
DR. JESS P. ARMINE (via live video link)
Brain Inflammation: Effects of Mould and Mycotoxins
Dr. Armine will explain the mechanisms involved in chronic inflammatory
response syndrome (CIRS), the effects of mould and mycotoxins, and the
interaction of mast cells and microglia to activate inflammation of the brain.
PROF. LEONA GILBERT
Testing for Lyme Disease
Professor Gilbert will guide us through the most up-to-date testing
technologies, including TickPlex – the antibody screening test to be introduced
this May.
DR. JOSEPH JEMSEK (via live video link)
Major Reasons for Lyme Borreliosis Complex (LBC) Treatment Resistance or
Relapse at Jemsek Specialty Clinic
Dr. Jemsek will outline the reasons behind resistance to treatment, as well as
take extensive Q&As.
DR. GINGER SAVELY
Morgellons Disease: Our Current Understanding
Dr. Savely, a world renowned expert in the illness, will discuss in detail the
symptoms of Morgellons Disease, objective findings, theories on its etiology
as well as treatment options available. Dr. Savely is considered to be one of
the top experts in the United States on the diagnosis and treatment of
tick-borne diseases and Morgellons disease.
DR. ARMIN SCHWARZBACH
Tick-Borne Diseases and Viruses in Cancer and Unexplained Syndromes
Dr. Schwarzbach will discuss the role of tick borne diseases and viruses in
cancer and unexplained syndromes.
17:15 – 17:45 BOOK SIGNING WITH DR. GINGER SAVELY
"This book provides long-awaited answers to the vital questions
being posed by thousands of patients and clinicians about this
unthinkable disease." – Cindy Casey-Holman, RN
For further information and to register go to eventbrite, call 03331 210 305 or email events@aonm.org.
6 June 17
Cell Symbiosis Therapy Academy – 'Mitochondrial shutdown: Why, and what to do?'Cell Symbiosis Therapy (CST) is a mitochondrial approach that focuses on our cells' energy powerhouses.  Gilian Crowther will discuss the toxins, infectious/viral pathogens and nutritional deficiencies that can disable our mitochondria, and how to help fast track clients to recovery.