Welcome to AONM
Academy of Nutritional Medicine
An international interdisciplinary forum for advancing nutritional medicine. Our principal aims are:
To work towards the integration of conventional and complementary medicine
To bring together academic expertise in nutritional medicine
To provide high-quality information on new developments and therapeutic approaches in nutritional medicine to both practitioners and the public
Upcoming events
14 MAY 17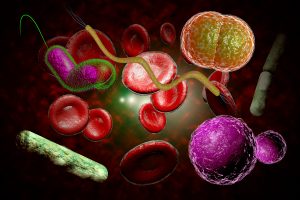 Chronic Illness Uncovered: Lyme Disease, Viral Pathogens, Morgellons, Mould & More…
(Details will be updated regularly)
LOCATION
Holiday Inn London Bloomsbury – Coram Street – London – WC1N 1HT

TIME – 10.00 – 17.00
Dr. Leona Gilbert
A research team led by Associate Professor Leona Gilbert in University of Jyväskylä, Finland has studied chronic diseases and morphological variants of borrelia leading to some exciting discoveries. That knowledge was combined to nanotechnology and some creative thinking to produce Tickplex: a diagnostics kit for the detection of tick-borne diseases and coinfections.
Dr. Ginger Savely
Dr. Ginger Savely is a Family Nurse Practitioner with a Doctorate Degree in Nursing Practice from Case Western Reserve University where she was honored with the Dean's Legacy Award for her research on Morgellons disease. Dr. Savely is also a certified applied clinical nutritionist and uses an integrative approach to patient care. Part of her treatment approach involves uncovering and treating possible mold toxicity, as this can have a pronounced impact on ability to heal. Dr. Savely has treated thousands of Lyme disease patients and over 900 Morgellons disease patients since she began specializing in these diseases in 2003. Patients come to her Washington, DC office from literally all over the world.
Dr. Savely was one of the first people in the US to advocate for Morgellons disease and to assert that the disease was not psychiatric but infectious in nature. She was honored with the Texas Nurse Practitioner of the Year Award in 2004 when practicing in Texas and the American Association of Nurse Practitioners award for state excellence in Washington, DC in 2014.
Ginger Savely is considered to be one of the top experts in the United States on the diagnosis and treatment of tick-borne diseases and Morgellons Disease. She speaks and publishes frequently on both topics and is a referral source for practitioners around the U.S. Dr. Savely has been on the advisory boards of the California and Texas Lyme Disease Associations, The Morgellons Research Foundation and The Charles E. Holman Morgellons Disease Foundation. Her book, "Morgellons: The Legitimization of a Disease", was released in November 2016 and is available on Amazon. (There will also be a book signing session at the end of the event.)
Dr. Armin Schwarzbach
Dr. Schwarzbach is a specialist for laboratory medicine and infectious diseases from Augsburg, Germany. He has been working in the field of diagnostic tests for Borrelia burgdorferi and coinfections for more than 20 years. Armin has tested more than 20,000 patients for different tick-borne diseases and multiple infections.
For further information and to register go to eventbrite, call 03331 210 305 or email events@aonm.org.
6 June 17
Cell Symbiosis Therapy Academy – 'Mitochondrial shutdown: Why, and what to do?'Cell Symbiosis Therapy (CST) is a mitochondrial approach that focuses on our cells' energy powerhouses.  Gilian Crowther will discuss the toxins, infectious/viral pathogens and nutritional deficiencies that can disable our mitochondria, and how to help fast track clients to recovery.