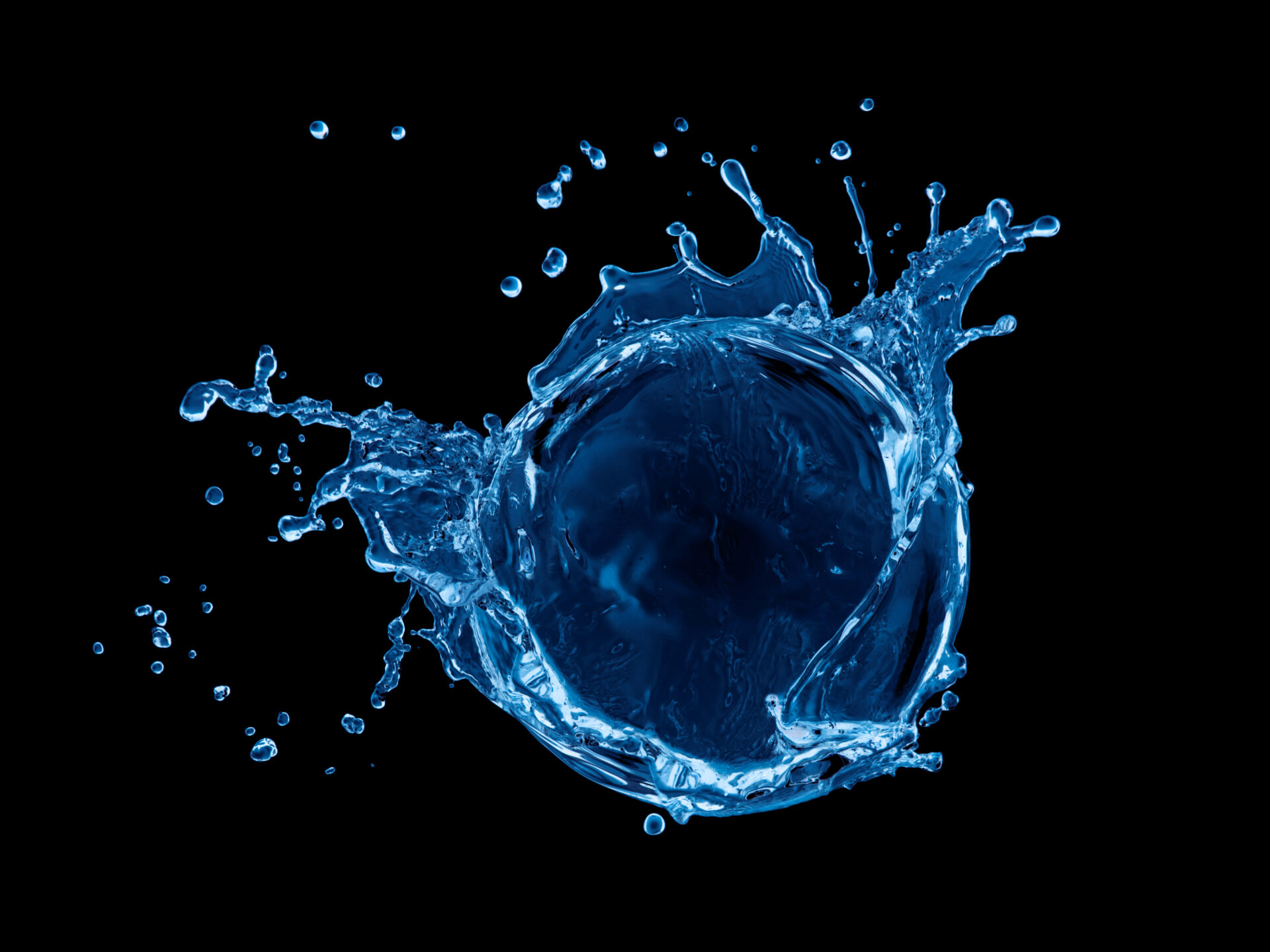 18 Nov
Bursting the Bubble: Challenging the Misconceptions and Misdiagnoses of Neuropsychiatric and Pathogen-Triggered Disorders
Description
Bursting the Bubble: Challenging the Misconceptions and Misdiagnoses of Neuropsychiatric and Pathogen-Triggered Disorders
In an era where the role of infection as a trigger for illness is well established, an important number of health professionals remain unaware of how certain pathogens can cause the onset of a spectrum of symptoms that seem to be unrelated to the infection. Observed symptoms often include neurological and psychiatric ones, but the list is, unfortunately, considerably wider. Ensuing misdiagnoses regrettably result in ineffective treatments, costly and inadequate therapies and discrimination and trauma for patients and families. Sadly, many cases end up with permanent damage to the sufferer or worse.
This AONM event brings together some of the most inspirational and eminent scientists in this field. They are all too familiar with the impact of misdiagnosing pathogen-triggered disorders. Their research and work has consistently exposed the devastating consequences of ignorance and denial and has challenged the misconceptions of the status quo. Their talks will explore how current work in this field is changing the prognosis of afflicted individuals, giving hope to millions of families world-wide.
Please note that these talks are appropriate for individuals interested in conditions such as Lyme Disease, Fibromyalgia, ME, MS, OCD, Tourette's Syndrome, Developmental and Behavioural Disorders, such as Asperger's Syndrome and Attention Deficit (Hyperactivity) Disorder (ADHD/ADD), Eating Disorders, Anxiety Disorders and Sleeping Disorders.
Chair: DR. JUDY MIKOVITS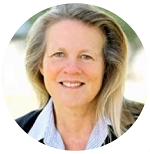 BIOGRAPHY
DR. JUDY MIKOVITS PhD earned her BA from University of Virginia, and PhD in Biochemistry and Molecular Biology from George Washington University. In her 35-year quest to understand and treat chronic diseases, she has studied immunology, natural products chemistry, epigenetics, virology and drug development. After more than 20 years researching anti-viral drug mechanisms at the National Cancer Institute, she served as Research Director of the Whittemore-Peterson Institute (WPI) for Neuroimmune Disease in Nevada for 5 years.
In 2006, she became attracted to the plight of patients with Chronic Fatigue Syndrome and Autism. In only five years she developed the first neuroimmune institute from a concept to a reality and is primarily responsible for demonstrating the relationship between immune-based inflammation and these diseases. She has published over 50 scientific papers. Dr. Mikovits continues to work on neuroimmune disease and cancer at MAR Consulting, alongside the renowned microbiologist widely regarded as the father of human retrovirology, Dr. Francis W. Ruscetti.
GUEST SPEAKERS
Keynote: JENNA LUCHE-THAYER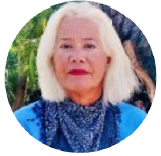 BIOGRAPHY
JENNA LUCHE-THAYER MIA, Founder and Director, Ad Hoc Committee for Health Equity in ICD11 Borreliosis Codes. Founder of the Global Network on Institutional Discrimination – Holding institutions accountable for political and scientific solutions.
Luché-Thayer has 32 years of policy and grassroots experience in 42 countries and works across the globe to help institutions remedy entrenched practices of discrimination that interfere with their higher purpose. She is a former Senior Advisor to the US Government and the United Nations and is currently assisting institutions and communities to build a humane and rights based, patient-centered response to the global borreliosis pandemic. Her expertise includes government transparency, accountability, human rights and political representation of marginalized groups.
Luché-Thayer defined domestic violence as human rights abuse and initiated global human rights reporting on domestic violence, human trafficking and gender-based violence. She is currently documenting, analyzing and putting into UN record the human rights violations against persons suffering from Lyme and relapsing fever borreliosis and their human rights defenders.
Luché-Thayer has worked with governments, the United Nations, nonprofits, corporate world and has over 75 publications. Her awards include: International Woman's Day Award for Exemplary Dedication and Contributions to Improving the Political and Legal Status of Women (US government), Highest Ranking Technical Area in Accomplishment, Innovation and Comparative Advantage for United Nations Capital Development Fund, the International Lyme and Associated Diseases Society Power of Lyme Award 2018.
DR. ROBERT C. BRANSFIELD


Psychosomatic, Somatopsychic & Multisystem Illness
BIOGRAPHY
DR. ROBERT C. BRANSFIELD MD FAPA is a graduate of Rutgers College and the George Washington University School of Medicine. He completed his psychiatric residency training at Sheppard and Enoch Pratt Hospital. He is board certified by the American Board of Psychiatry and Neurology in Psychiatry. Dr. Bransfield's primary activity is an office-based private practice of psychiatry with an emphasis upon treatment-resistant cases. In addition, Dr Bransfield is the Associate Director of Psychiatry and the Chairman of Quality Assurance at Riverview Medical Center in Red Bank, New Jersey.
He has held teaching appointments at Hahnemann Medical College and Eastern Virginia Medical School. He has taught, in many settings to physicians, mental health professionals, and the public. He has performed research, and has a particular interest in psychopharmacology, a unified theory of mental health and illness, the link between microbes and mental illness, Lyme and other tick-borne disease, violence, and the link between microbes and violence.
Dr Bransfield has authored and co-authored a number of publications in peer-reviewed literature, other medical publications and books. He has held a number of administrative positions for various organizations involved with a number of health, mental health and community related activities.
DR. MADELEINE W. CUNNINGHAM

Unlocking Neuropsychiatric Disease in Children: PANDAS and PANS

BIOGRAPHY
DR. MADELEINE W. CUNNINGHAM's laboratory investigates the relationship of autoimmunity, infection and behavior in diseases such as Sydenham's chorea and pediatric autoimmune neuropsychiatric disorder following group A streptococcal infection (PANDAS). Her studies demonstrated mimicry between the group A streptococcal and brain antigens which may lead to attack of dopaminergic neurons by autoantibodies that recognize dopamine receptors. Her studies suggest that these diseases may be a dopamine receptor encephalitis. Signaling of CaM Kinase II in human neuronal cells by autoantibodies is correlated with symptoms in movement and neuropsychiatric disorders. Research in Dr. Cunningham's laboratory also investigates molecular mimicry, autoimmunity and infection in inflammatory heart disease including rheumatic carditis, a sequela of group A streptococcal pharyngitis, and myocarditis, a complication of viral infections in the heart. In rheumatic carditis and myocarditis, the more chronic pathogenic autoimmune mechanisms are related to innate and adaptive immune responses against human cardiac myosin.
Human translational research has been a focus in her laboratory for the past 25 years. Her laboratory pioneered production and use of human mAbs and T cell clones to provide clues about human diseases. Her studies have led to a better understanding of how autoantibodies lead to rheumatic carditis and myocarditis where autoantibody mediated cell signaling of cardiomyocytes may lead to immune mediated damage in the myocardium in cardiomyopathy. Current studies in her laboratory on Th17 cells in human myocarditis have led to an understanding of progression of myocarditis to cardiomyopathy and heart failure and may lead to potential anti-IL17 therapy with application to heart failure.
Dr. Cunningham has served many years on review committees at the National Institutes of Health and American Heart Association (AHA) and served 5 years on the National Research Committee of the AHA. She was a representative of the United States for the US-Indo Vaccine Action Program. She was elected an AAAS and ASM fellow. In 2010, she lectured in the AAI Presidential Symposium. She received a National Heart Lung and Blood Institute Career Development Award early in her career and later received an NHLBI Merit Award and has been supported by NHLBI for 30+ years. Dr Cunningham is the author of over 150 publications. Dr. Cunningham has been director of the Immunology Training Program at University of Oklahoma Health Sciences Center for the past 18 years and PI of their NIAID Immunology Training Grant for nearly 15 years. The program funds 1 postdoctoral and 4 predoctoral fellowships.
DR. JODIE A. DASHORE

Biotoxin Illness : Neuropsychiatric Impact, Brain Imaging, and Integrative approach to Treatment
Dr Dashore will talk about brain metabolism in biotoxin illness, the neuropsychiatric manifestations of the neurological structural volumetric changes seen in brain structures with exposure to biological toxins and mold, the factors leading to upregulation of the innate immune system cascade the complex interplay between the upregulated innate immune cascade and the adaptive immune system T-cell response with reduced T-reg activity seen in response to biotoxin exposure in genetically susceptible individuals with a positive HLA-DR mapping. Dr. Dashore will discuss the innate immune system activation sequence leading to cell signaling the release of inflammatory molecules that disrupt neural cell electrodynamics, lead to endocrine disruption specially the regulatory neuropepetide hormones and the debilitating impact on end-organ hormone systems in males and females of all age groups.
BIOGRAPHY
DR. JODIE A. DASHORE is an internationally recognized researcher, teacher, and pioneering clinician in the all-natural, plant-based, biological treatment of autism, Lyme disease, mold/biotoxin illness, PANS, nutrigenomics, and autoimmune Illness. She works with children and adults in over 32 countries around the world.
Dr. Dashore has recently been awarded International TopDoc in the field of natural medicine and holistic wellness (2016- 2018) and also TopDoc in the field of Holistic Medicine (2017-2018). Dr. Dashore trained in allopathic medicine (Pediatric Neurology), with advanced doctoral and post-doctoral studies in neurosensory OT and multiple naturopathic disciplines in Bombay, UK, USA, Switzerland, and Germany.
She is board certified in integrative pediatrics, board certified as a holistic health practitioner, and is currently pursuing her PhD and board certification in integrative medicine. Dr. Dashore has spoken at over 100 international conferences, is also a trained spiritual counselor, a trained Neural Yogi, and is the founder and director of BioNexus Health Clinic in Marlboro, NJ, USA, a premium center for natural medicine
DR. JOSEPH G. JEMSEK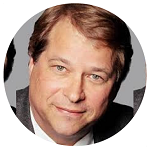 Evolution of Lyme Borreliosis Complex – Discoveries in Treatment: Revelations, Intuition and Roadblocks
BIOGRAPHY
DR. JOSEPH G. JEMSEK PhD MD is a board-certified physician in infectious disease and internal medicine. In early 1983 Dr. Jemsek diagnosed the first case of HIV/AIDS in Mecklenburg County during an infectious disease consultation on a young male dying with atypical pneumonia at Mercy Hospital in Charlotte. He went on to provide care for more than 2,000 individuals with HIV/AIDS through early 2006 in addition to pursuing the practice of general infectious disease.
His practice soon evolved as he began treating more and more patients with Lyme Borreliosis Complex (LBC), also commonly referred to as Lyme Disease, and began solely treating patients with Lyme in 2005. In spite of the political barriers that currently exist, he continues to create and evolve innovative approaches in the treatment of LBC and is in the process of collaborating with other researchers in the development of treatment protocols. The Jemsek Specialty Clinic's facility in Washington DC is exclusively devoted to the care of patients with Lyme Borreliosis Complex.
DR. ARMIN SCHWARZBACH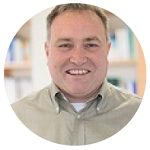 Tailored Testing of Pathogens in Neuropsychiatric Conditions
BIOGRAPHY
DR. ARMIN SCHWARZBACH PhD MD is founder of ArminLabs, and co-founder and former CEO of the Borreliosis Clinic Augsburg, Germany. He is an Advisory Board member of AONM, a Board Member of the German Borreliosis Society and Member of the International Lyme and Associated Diseases Society (ILADS). He also serves as an expert on Lyme Disease for advisory committees in Australia, Ireland, France and Germany. As well as being a clinician for many years, Dr. Schwarzbach has tested over 20,000 patients for Lyme Disease and co-infections.
LOCATION
Holiday Inn Regents Park – Carburton Street – London – W1W 5EE

DATE
Sunday 18 November 2018
TIME
09:00 – 18:00
REGISTRATION
08:10
Tea & coffee, still & sparkling mineral water, whole fruits & snacks, nuts, dried fruit and seeds available on arrival, at registration, and during breaks
Ticket includes 3-course buffet lunch in the restaurant with vegan and gluten-free options.
Please let us know if you require any mobility assistance.
CPD to be confirmed.
TICKETS
Date and Time
Sun 18 November 2018
09:00 – 18:00 GMT
Location
Holiday Inn London Regent's Park
Carburton Street
London
W1W 5EE