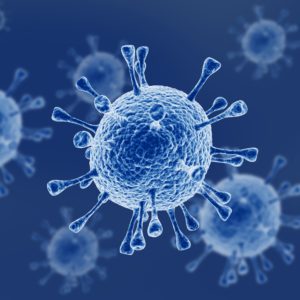 On Sunday March 8th 2015, the Academy of Nutritional Medicine (AONM) held a ground-breaking conference led by top specialists from around the world, all of them renowned for their expertise on infectious pathogens and chronic disease.
The specialists' combined approaches are revolutionary, and raised many important points and serious questions about how and why it is that treatments that are insisted upon by mainstream medicine do not effectively deal with the root causes of certain conditions.
The subject matter discussed covered an eye-opening approach to the state of these conditions and covered:
Human retroviruses and ME, fibromyalgia, autism, Lyme Disease and more
The complex symptomatology and diagnosis of diseases caused by vector-borne pathogens
Therapeutic interventions for these conditions.
The keynote speaker was Professor Malcolm Hooper along with Dr Judy Mikovits MD, Dr Armin Schwarzbach, Professor B. Puri and Dr Philip Kielman. Brief outlines of each of the speakers are included at the end.
Presentations accompanying the talks from several of the speakers are being made available by AONM on our site below with free access and can be found after the speakers short biography below.
SPEAKERS:
Professor Malcolm Hooper (keynote speaker), Emeritus Professor of Medicinal Chemistry, University of Sunderland.Professor Hooper is an Advisory Board member of the Academy of Nutritional Medicine (AONM). He has served on countless committees, including those of the Council for National Academic Awards (CNAA), the World Health Organisation (WHO), the Science and Engineering Research Council (SERC) and the Society for Medicines Research.
He was appointed Chief Scientific Advisor to the Gulf Veterans Association (GVA), was accepted by the Ministry of Defence as their nominee on the Independent Panel established to consider the possible interactions between Vaccines and NAPS tablets and served on the Gulf Support Group convened at the Royal British Legion.
Professor Hooper worked with the Autism Research Unit at the University of Sunderland for over 20 years. He is Patron of the Sunderland and South Shields ME Association and a member of the John Richardson Newcastle Research Group, which consists of eminent physicians and scientists researching ME, particularly the misdiagnosis of organochloride pesticide poisoning.
Dr. Judy Mikovits, PhD is a molecular biologist and virologist with over 30 years of scientific expertise. After over 20 years at the National Cancer Institute, she served as Research Director of the Whittemore-Peterson Institute (WPI) for Neuroimmune Disease in Nevada, USA, for 5 years.
As well as sharing her insights into retroviruses and neuroimmune disease, Dr. Mikovits will also be discussing her recent book "Plague: One Scientist's Intrepid Search for the Truth about Human Retroviruses and Chronic Fatigue Syndrome, Autism, and Other Diseases", and the wider implications of what it reveals (http://www.plaguethebook.com/).
Dr. Mikovits continues to work on neuroimmune disease and cancer at MAR Consulting, an endeavour she shares with the renowned microbiologist widely regarded as the father of human retrovirology, Dr. Francis W. Ruscetti.
Dr. Judy Mikovits, Lifting the Veil Part 1 PDF
Dr. Judy Mikovits, Lifting the Veil Part 2 PDF
Dr. Armin Schwarzbach, Ph.D, MD has specialised in the diagnosis and treatment of patients with tick-borne diseases for over 15 years. He was co-founder of the Borreliosis Clinic Augsburg (BCA) from 2007 – 2014, and is now CEO of the autonomous laboratory ArminLabs, Augsburg, Germany. He is a Board Member of the International Lyme and Associated Diseases Society, ILADS, and serves as an expert on advisory committees on Lyme Disease in Australia, Ireland, France and Germany. Dr. Schwarzbach will be speaking on the topic: "Multiple infections by Borrelia burgdorferi and other tick-borne pathogens: symptom complexity, diagnostic tests and consequences for therapy."
Dr. Armin Schwarzbach, Lifting the Veil PDF
Professor B. K. Puri, MA, PhD, MB, BChir, BSc (Hons) MathSci, DipStat, PG Dip Maths, MMath, FRCPsych, FSB is a researcher and medical consultant at Hammersmith Hospital, Imperial College London and Breakspear Medical Group. He is actively involved in researching complex disorders using state-of-the-art electrophysiological, brain scanning and biochemical and molecular biological techniques. He will cover the cardiovascular, urological and neuropsychiatric sequelae of Lyme Disease, as well as the role of gut infection in autism.
Dr. Philip Kielman is a pharmacist who has been working with Rio Trading for many years. He graduated in Chemistry in Holland, followed by a doctorate in Pharmacology. He ran his own pharmacy in Arnhem for 20 years, also serving as a consultant to the pharmaceutical industry. He has been the full-time quality manager and head of education for TS Products (Benelux) for the last 10 years, and has authored books on Lyme Disease. He has huge experience with herbs from the Amazon, and has conducted studies on the Lee Cowden protocol for Lyme Disease. He will be speaking about natural therapies for infectious disease.
Dr. Philip Kielman, Lifting the Veil PDF
For more information please contact info@aonm.org

Disclaimer:The Academy of Nutritional Medicine does not endorse or recommend any particular treatment, therapy or practitioner. Any advice or recommendation of a medical or legal nature must always be discussed with a qualified professional.
Anyone associated with The Academy of Nutritional Medicine cannot be held liable for any information given, or results of therapies, treatments etc. which may be discussed or presented in communications originating from The Academy of Nutritional Medicine.
The accuracy of any information given is not guaranteed:
You should always make your own full enquiries before acting on such information.
Where links are made to other websites or mention made of other organisations, these are provided for information only.
The Academy of Nutritional Medicine may not support or endorse any information. Services or treatments which may be encountered as a result of visiting or contacting them. You should always make your own full enquiries before taking action.
The Academy of Nutritional Medicine cannot accept any responsibility for any comments attributed to it by any other source.